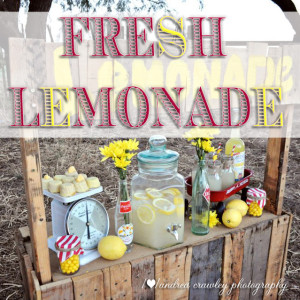 I gotta be honest, I really didn't want to even TRY to do this week's challenge.  Just wasn't interested in it at all.  🙁  I have a Nikon D60 and I have never had much luck shooting in dark situations with it.  Things got a tad bit better when I got my 35mm lens which opens to f/1.8; still, not that great on a darker shoot.  My husband has a Canon T3i which I tend to steal when he is not using it (don't hate, being proficient in the use of both Nikon and Canon camera's has it's advantages….).  I was planning to use his camera for this shoot since it's newer and has a better sensor than my D60.  But then……
A friend of ours, Bill Grant, who is an amazing videographer, decided it was time to let his Canon 60D go.  🙂  Happy news for us.  Since my husband's own videography business seems to be steadily growing, I told him he needed to jump on this particular deal.  We got the camera just this afternoon.  Thank you, Bill; I got to be the first one to use it!  It was earlier in the day and I was just playin' around when I snapped this edited photo: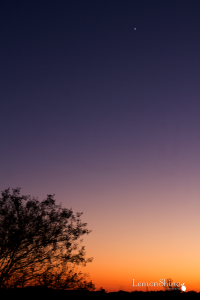 However, from the time the challenge was announced the image I had in mind looked something like this:
From downtown, we headed  toward an area with fewer lights to interfere with the image I was trying to create.  There's a place near where our small group meets that, unfortunately, has a few parking lights that give off an incandescent glow and a car driving down the road here and there, but otherwise, there is no other interference.  The lamps in the parking lot actually helped to light up the tree in the foreground so it didn't just fade into the image, then in Photoshop I was able to pull some of the yellow out of the branches.  Once I had the image open in Photoshop and had started editing, I was amazed at how many stars were blue, cyan, red, yellow, white, etc…..  It was beautiful but a little distracting, so I pulled all the colors down, brightened it up and also adjusted curves and exposure (partially erasing over the branches of the tree).  This is the final result: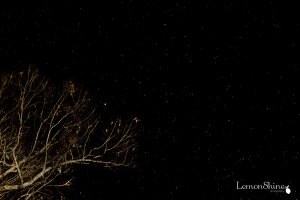 All in all, I can't say starry night skies are a thing I am going to go to great lengths to create.  They are beautiful, but, despite being a night owl, I'm not fond of cooler temperatures (yes, that is one reason I was not too crazy about this particular shoot).
~Katie
So what do you think?  Are photographs of starry night skies some of your favorite things?